MAXWELL
LUCKY
A Story of Undying Dedication and Hope by
AND
ALL PORTRAIT PHOTOGRAPHS BY LEE JEFFRIES (LJ.)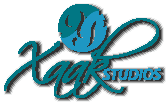 ALL PORTRAIT Photos by Lee Jeffries
Maxwell and Lucky is a story of hope, determination and the human spirit. It's about that voice deep inside each of us that urges us to keep on. We know that no matter how bad things seem, despite how terrible things are, they can get worse if we don't push on and look evil in the eye without blinking.

Lucky, Sully and Gary are all combat veterans, never having served together, they stand together with that same resilience they each showed during their service. The things that they learned about being in the field, surviving on meager rations and water, help them make it in their day-to-day lives as they scour the streets to find an existence.

Xaak Doyle has developed this project after many hours of research and numerous interview.




Visit these Links

©2023 Xaak Doyle - XaakStudios