MAXWELL
LUCKY
A Story of Undying Dedication and Hope by
AND
ALL PORTRAIT PHOTOGRAPHS BY LEE JEFFRIES (LJ.)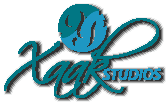 ALL PORTRAIT Photos by Lee Jeffries

If you would like to reach the studios direct with any interest you have in this, or other projects, you can email Info@XaakStudios.com.

The email is monitored daily and a response is usually given within 3 business days

Thank you for your interest in Maxwell and Lucky, it's a story of dedication, from the characters, to the creator, and finally to those that enjoy it.


Thank you.




Visit these Links

©2023 Xaak Doyle - XaakStudios